Maria A. Cestone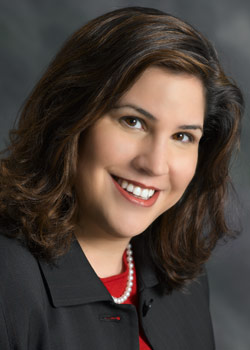 Practice Areas
Estate Planning
Taxation
Estate Administration
Business Law
Trust Law
Charitable Planning
In 2021, Maria A. Cestone joined the Estate, Trust, Taxation, Elder Law & Guardianships Group at Coughlin, Midlige & Garland, LLP. Maria concentrates her practice in the areas of estate planning and administration (domestic & International), the counseling of fiduciaries regarding estate, trust and charitable administration issues, as well as the creation, implementation and taxation of businesses and succession plans. Her clients include individuals, corporations (for profit and not-for-profit) and fiduciaries. Prior to establishing her own law firm, which served as the precursor to Cestone and Thompson, Maria was associated with the Tax, Trust and Estate Department at Schenck, Price, Smith & King LLP.
Maria received her undergraduate degree in Economics and Political Science from Drew University, her law degree from Seton Hall University School of Law and her LL.M. (Taxation) from Boston University School of Law. Upon graduation from law school, she clerked for the Hon. David S. Cramp, J.S.C. Maria is admitted to practice law in New Jersey and before the U.S. Tax Court.
She is a member of the New Jersey State Bar Association (Real Property, Probate and Trust Law Section and the Section of Taxation), the New York-Presbyterian Hospital Planned Giving Advisory Council and the Bergen County Estate Planning Council. Maria is also a member of the Board of Consultors of the Real Property Trust & Estate Law Section of the New Jersey Bar Association. She is a prior member of the New Jersey Supreme Court Ethics Committee (District VB), having successfully completed a four year term. Maria became a member of the Board of Directors of the Tahirih Justice Center in 2014 and was recently appointed as the Secretary of the Executive Board. Since 2011, Maria has been a member of Society of Trust and Estate Practitioners (STEP), a worldwide professional association for professionals advising families with international interests.
Recent Speaking Engagements
"Trusts 101," National Business Institute, 2017
"Estate Planning from A to Z," Estate Planning and Business Succession Planning, National Business Institute, 2016
"Form 1023," "Board Governance and Liability," and "Ethics," Advanced Tax Exempt Organization Strategies, National Business Institute, 2015
"International Estate Planning," Estate Planning for Special Situations, New Jersey Institute of Continuing Legal Education (ICLE), 2015, 2011
"Director and Officer Liability," "Form 990," and "Ethics," Tax Exempt Entities From Start to Finish, National Business Institute, 2012
Estate Planning and Administration Seminar, New Jersey Law Journal, 2011
Probate Seminar, New Jersey State Bar Association Convention, 2011
Closely-Held Business Seminar, New Jersey Institute of Continuing Legal Education (ICLE), 2009
Estate Administration Seminar, New Jersey Institute of Continuing Legal Education (ICLE), 2008
Articles
Cestone, Maria. A Cautionary Tale for Estate Fiduciaries and Beneficiaries of Estates with Closely Held Business Interests. New Jersey State Bar Association – Business Law Section Newsletter (discussing U.S. v. Johnson et al. (U.S.D.C. Utah) Memorandum decision dated May 23, 2012) (Fall 2012 Newsletter)
Contact Information
mcestone@cmg.law
http://www.linkedin.com/pub/maria-cestone/3/395/70a